18.10.2022
Ms. LUKAREVSKA AT ANNUAL MEETINGS OF IMF AND WB IN WASHINGTON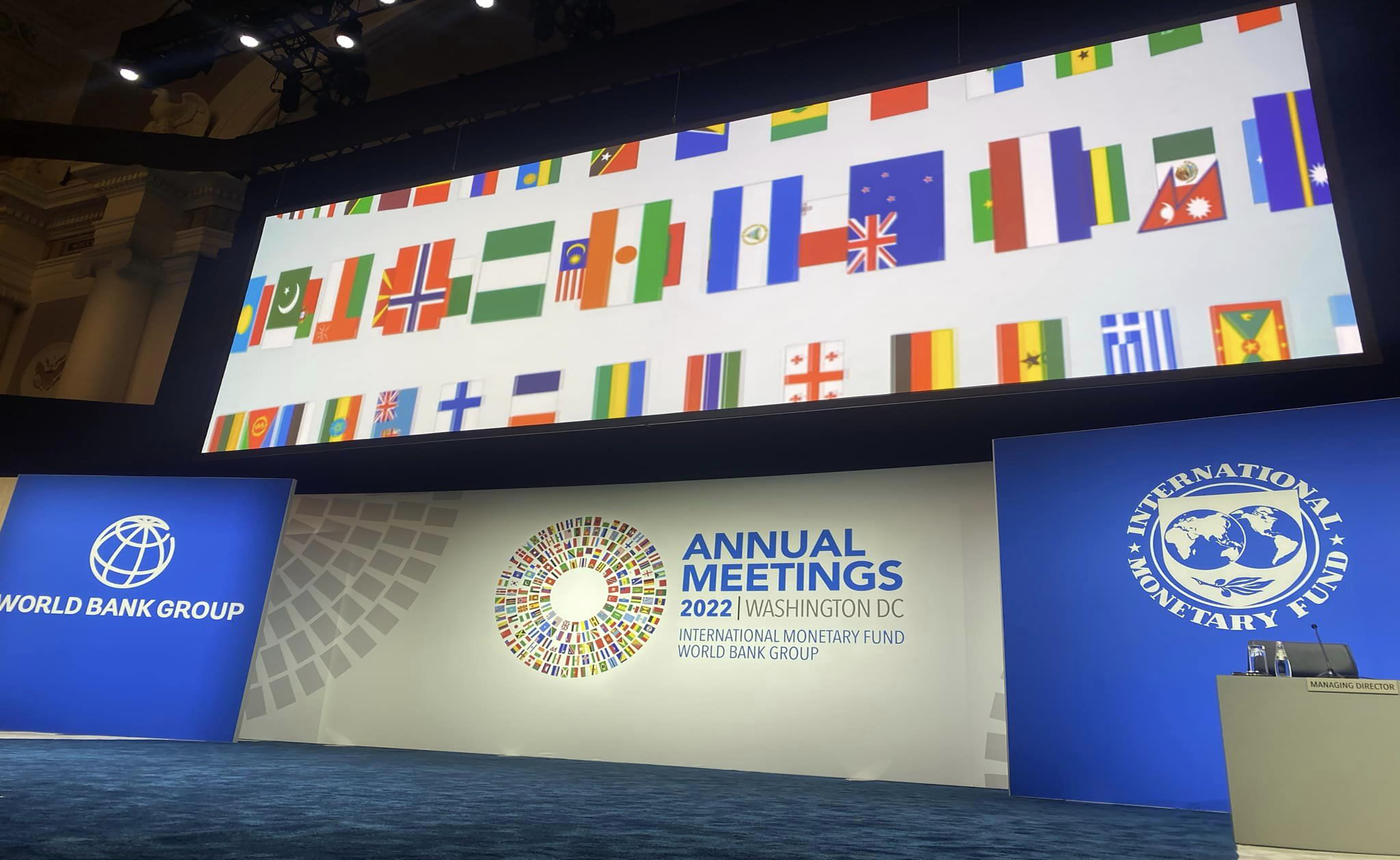 The Director of the Public Revenue Office, Ms. Sanja Lukarevska, as part of a delegation from Republic of North Macedonia led by the Minister of Finance, Mr. Fatmir Besimi, participated at the Annual Meetings of the International Monetary Fund (IMF) and the World Bank (WB) in Washington in the period from October 11 to 16, 2022. This year, the meetings were focused on seeking answers to deal with the energy crisis and cost of living crisis promoting inclusive growth, climate change investments, as well as investment in the human capital.
Ms. Lukarevska held meetings with senior IMF officials, including Deputy Managing Director of the IMF Mr.Bo Li, European Department Director Mr.Alfred Kammer, Executive Director Mr.Paul Hilbers, Deputy Director of the Fiscal Affairs Department (FAD) Mr.Juan Toro and Head of the Mission for Republic of North Macedonia, Ms.Bergljot Bjørnson Barkbu. At the meetings, discussions were held about the current situation with the energy and price crisis and their overcoming.
Through formal and informal meetings, the director discussed the implementation of tax reforms and all the measures that have been taken so far to deal with the crisis. Within the framework of these meetings, she also met with the Deputy Assistant Secretary for Technical Support at the US Treasury, William Larry MacDonald.
The OTA office is ready to support the development of public finance management capacities, the fight against the gray economy and anti-money laundering policies.
At the meetings also were discussed the possibilities for deepening economic cooperation, implementing new projects in cooperation with USAID and the US Embassy in Republic of North Macedonia.
At these meetings, the delegation has received support for the continuation of priority projects supported by the European Bank for Reconstruction and Development (EBRD), through which it is possible to bring Republic of North Macedonia closer to EU standards. The meetings with the vice president of the World Bank (WB), Ms.Anna Bjerde, the executive director of the WB, Mr.Koen Davidse, the regional director for the Western Balkans, Ms. Xiaoqing Yu and the country director of the WB, Mr. Massimiliano Paolucci, were of great importance during the visit. At the meetings, the current trends and expectations for our economy were discussed, as well as the cooperation with this international financial organization.