08.06.2009
PRO Annual Report for 2008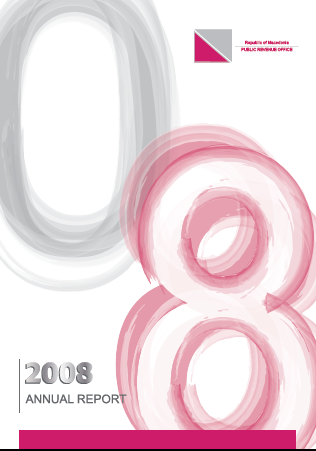 The Public Revenue Office "Annual Report for 2008" marks one more year of the 66-th year work of the Macedonian Tax Administration.

The publication presents the most important indicators and figures on taxes and it is a significant source of information to introduce you to the results of the Tax Administration in the past 2008, and economic and tax issues in Republic of Macedonia.

To see PRO Strategic Documents click here.